This list is meant to be a reference for the 8/1 rule.
Sometimes it's difficult to figure out what tangible things you can produce for yourself. Remember that working for yourself is different than working on yourself.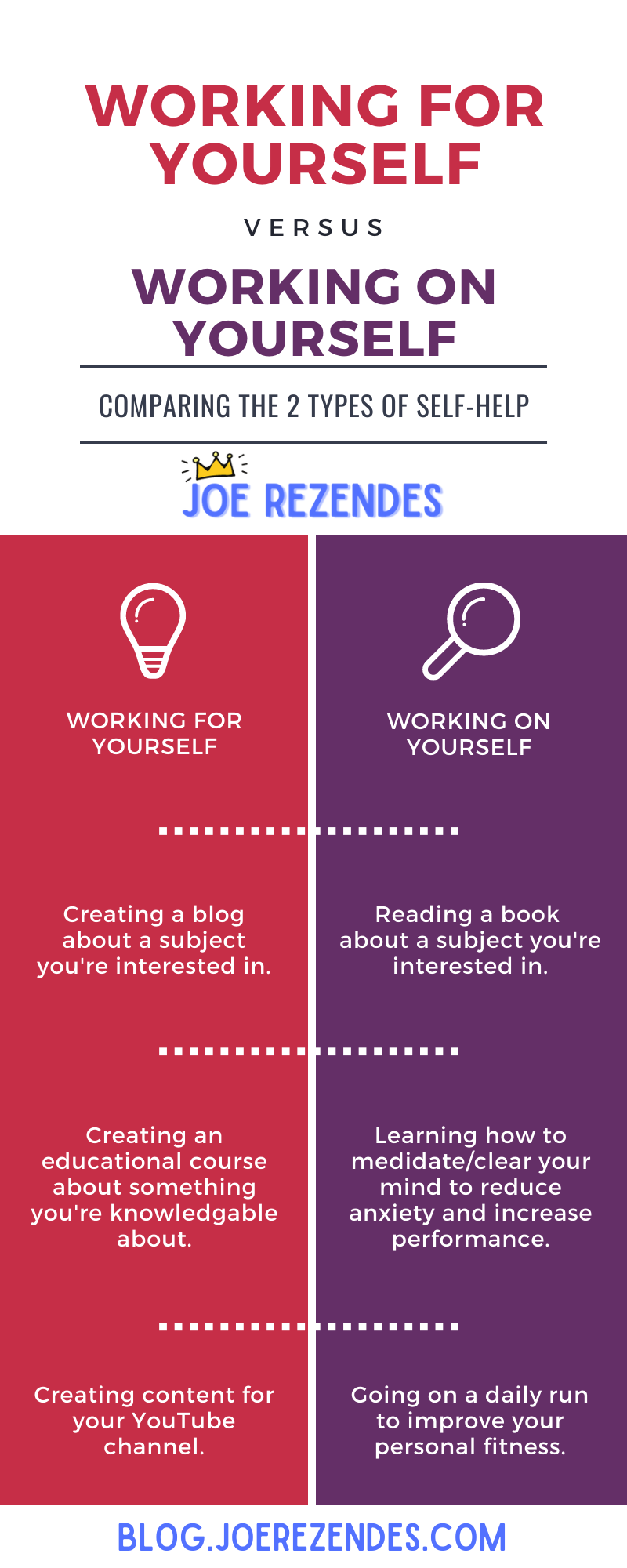 The Master List
Create a portfolio website
Create a blog
Write articles for your blog
Write articles for medium
Write guest posts for other blogs
Create a youtube channel
Create videos for your youtube channel
Create tutorials for things you know how to do
Create courses for things you know how to do
Make a uDemy course
Start writing a book
Create high quality content for instagram (stories, feed posts, etc.)
Write an e-book
Start a podcast
Review a product
Start an email list, and plug affiliate products
Create compelling infographics with links to your website and social media accounts
Make a newsletter
Start a webinar
Compare different products or different tools
Write about your predictions
Republish relevant content
Host a meetup
Create a conference
Post on Quora
Syndicate your articles
Start an annual awards for something you're interested in and feature other people
Create swag! Sell physical products.
This list will be updated periodically.